Our friendly team is dedicated to your smile. When you visit Groovy Dental we will take the time to help you feel right at home and answer all your questions so you can understand your oral health and treatment options. Give us a call at 512-648-9901 to make your appointment with Dr. Alyssa Dawson or Dr. Trenton Dawson, our dentists in Austin, Texas! We are excited to meet you!
Se habla español!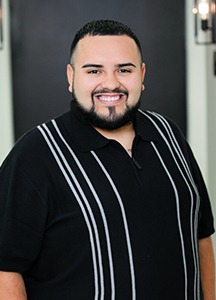 Anthony
Operations Manager
Anthony joined Groovy Dental when we opened in February 2022, bringing with him over five years of experience in the dental field. He provides A1 customer service and care and is focused on improving his skills and ensuring all patients receive the quality care they deserve.
Outside the office, Anthony is an Austin native who enjoys being outdoors and spending time with his dogs, Ezra and Buddie. He also enjoys traveling and loves to see the world and experience different cultures. Anthony also enjoys showcasing some of the beautiful homes here in Austin – you can see them on Instagram @youratx.realtor!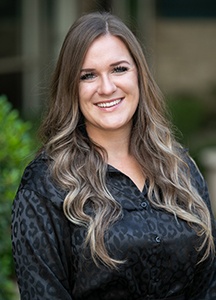 Kaci
Treatment Coordinator
Kaci, our dedicated Treatment Coordinator, joined our team in 2022 and has been an invaluable asset ever since. From day one, she has been the friendly face that warmly welcomes you into our office, ready to assist you with all your treatment needs and scheduling requirements. Building positive rapport with our patients brings her immense joy, and she takes pride in being an integral part of our close-knit team.
Kaci and her husband, Jose, have one son, Carson. In addition to being our treatment coordinator, she also runs a small home décor business where she sells handmade items.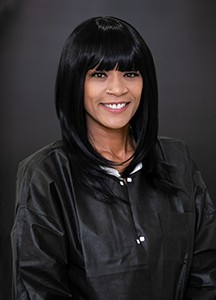 Toni
Registered Dental Assistant
Toni attended South Texas School of Dental Assisting, graduating in 2002, and she joined our team in February 2022. She is dedicated to giving every patient she meets the best and most comfortable experience possible and enjoys being able to be herself as an assistant and work with doctors who trust her with providing treatment. Toni has amazing chairside manners and specializes in taking radiographs and in providing chairside assistance. She loves people and loves what she does, and it shows in every aspect of her work.
Toni is from Kenedy, Texas, but has lived in Austin for over 10 years. Toni is a mother of three: two daughters and one son. She also has a cat and two dogs. Outside the office, Toni enjoys spending time at the lake, bowling, hiking and being outdoors and is your typical Austin Foodie.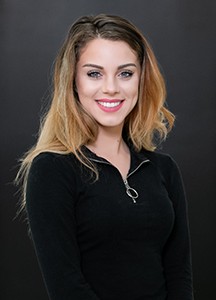 Taylor
Scheduling Coordinator
Taylor, our friendly Scheduling Coordinator at Groovy Dental. Taylor joined our practice in July 2023 and has been an invaluable member of our team. Currently studying real estate under property development, Taylor brings a diverse skill set to the table. What Taylor loves most about being a part of our practice is being a member of an amazing team and witnessing our practice grow. Taylor ensures that the schedule and patient intake are seamless, contributing to the success of our practice.
Outside of work, Taylor has a huge passion for climbing and enjoys pursuing various hobbies.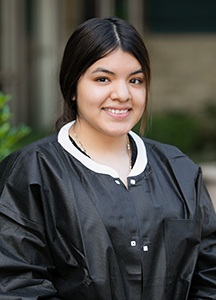 Yanira
Registered Dental Assistant
Yanira is a Registered Dental Assistant at Groovy Dental, bringing her expertise and dedication to patient care since July 2023. She graduated from The College of Health Care Professions in August 2021 and is passionate about providing exceptional oral care to all patients. Yanira loves being part of the Groovy Dental team because of the friendly atmosphere and the opportunity to learn from her colleagues. She actively contributes to the success of the practice by staying updated on the latest treatment techniques and educating patients on the importance of oral health.
In her free time, Yanira enjoys playing soccer and going for runs, embracing an active lifestyle.
| Day | Hours |
| --- | --- |
| Monday | 9:00 a.m. - 5:00 p.m. |
| Tuesday | 9:00 a.m. - 5:00 p.m. |
| Wednesday | 9:00 a.m. - 5:00 p.m. |
| Thursday | 9:00 a.m. - 1:00 p.m. |
| Friday | 9:00 a.m. - 5:00 p.m. |
| Saturday | Closed |
| Sunday | Closed |